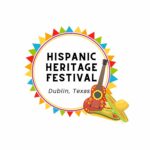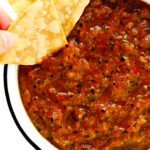 This event is sponsored by Brookshire Bros. and will be a fundraising event for the Dublin High School band. Students and members of the Dublin Band Boosters will sell ballots (for judging the People's Choice Best Salsa Award") and will provide chips.
There is still time to enter the Contest! Call Juanita Brawley (Transformation Pathways/Christian Womens' Job Corp) at 682-500-4225 or contact the Chamber at 254-300-6263 or email at [email protected].
Brookshire Bros. is proud to show you their large array of fresh produce and other grocery items. Any competitor entering salsa into this competition will receive a 10% off coupon for a future grocery purchase as well as Dublin Dollars to help compensate for the price of the salsa ingredients.
Those entering the contest will be required to make 2 quarts to 1 gallon of home-made salsa. You will be provided a place at a table that you can decorate as you wish. The judging (by the people) will occur between 11 a.m. and 2 p.m., and the winner will be announced at 3:30 p.m.