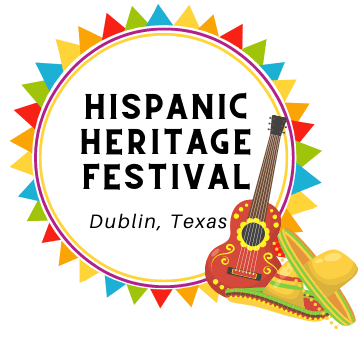 Join us for a fun-filled Friday and Saturday in Dublin, TX. 
September 29-30, 2023
With Electricity $100
No Electricity $50
If you are a current member of the Chamber ($150 per year) you are eligible to receive a complimentary booth.
Vendor Registration Printable Form
The Dublin Chamber of Commerce is working hard to bring our community our third annualHispanic Heritage Festival.
Last year, we had a very successful event with several thousand people in attendance. This year, we have created a great program of events that will take place September 29 – 30.This event is aimed at celebrating and recognizing cultural diversity in our community.Events included in this celebration are: a Car Show, Vendor Booths, Boxing Tournament, Escaramuzas, Trail Ride, Live Music and More.
In order to make this event possible, we need your help! Sponsorships are available toindividuals and local businesses. In addition to sponsorship we also offer vendor boothsduring the Festival. Attached you will find our sponsorship packages, along with a scheduleof events for the Festival.
If you have any questions, please reach out to us at the Dublin Chamber of Commerce, or to our co-chairs Juanita Torres and Sandra Espinosa.
Call us at 254-445-3422