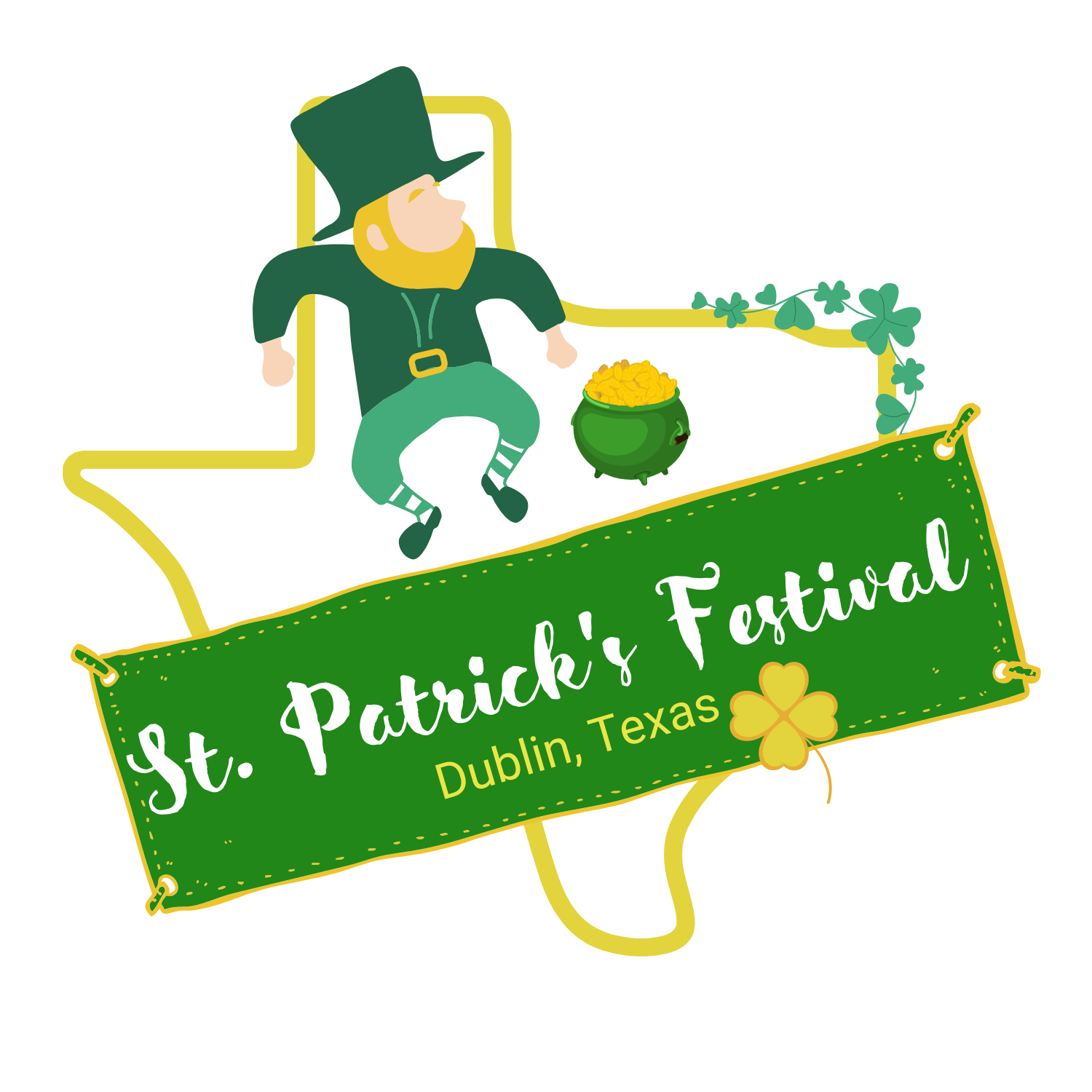 The Dublin St. Patrick's Festival is held annually in the Irish Capital of Texas, Dublin, TX.
Join this small-town community as they celebrate big in 2022!
Exhibitors looking to book a booth? Use our online payment form to book a booth now.
Entertainment
Fri. 4-9 PM. Sat. 9 AM - 10 PM. Click for more details. Music sponsored by Dublin EDC.
Shopping &
Food
Fri. 4-9, Lucky Vines for food trucks and vendors. Sat. 10 AM - 10 PM, downtown Dublin, for food trucks, local restaurants. shops and vendors.

Street Dance with Celtic Texas and Southern Rustics Bands
Sat., 6-10 PM, Celebration Park.

Tex-Irish
Cookoff

Sat., downtown Dublin. Check in at 8:30 AM; Judging at 12:30 PM, People's Tasting/Voting at 1 PM.
Our
Sponsors
Pleae join us in thanking our sponsors, who make this event possible. Sponsorships are still available.