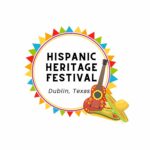 The Mercado GO TEXAN is a separate portion of the larger "Mercado" (Market) that will form along Hogan's Alley, and in Elm and Grafton Streets in downtown Dublin. This area is designated as a specific area for products made or grown in Texas, that are GO TEXAN members.
A booth in the Mercado GO TEXAN is offered free of charge to GO TEXAN members, due to the support of the Texas Department of Agriculture and the GO TEXAN marketing program. If you are a GO TEXAN member and would like to have a booth at the Hispanic Heritage Festival, please click on the Mercado link on the Festival webpage. 
Dublin Chamber of Commerce is honored to present to our visitors the prestigious wares that represent our home state.
More information to follow: Stay tuned!